Conference to introduce results from the 100-School Networking Project (Phase II)
The Role of an Educational Center in Networking Schools
Hiroshi Yoneda, Amagasaki Education Center
1. Introduction
A 100-School Networking Project participant since FY 1995, the Amagasaki Education Center was selected by the Ministry of Education in FY 1996 to carry out a project promoting network use in our community. We experimentally established a networking system connecting some of our city elementary schools, and conducted research into ways in which we could serve as a base for inter-school networks in the future.



2. Inter-school network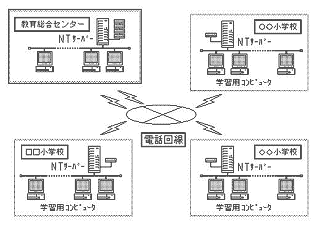 Figure 1. Outline of the inter-school network
Our inter-school network was set up by connecting each school server to the center's server, using public telephone line. For data exchange, we used Lotus Notes groupware, installing Notes Server at the center and Notes Client at the schools.

We used the inter-school network in the lessons "Research on fire fighting facilities" (used in fourth-grade social studies classes) and in "The signs of fall" (used in first and second grade life science classes).

In the "Fire prevention" joint study, students from several city schools examined fire fighting facilities in each of their school districts. Students marked the location of the facilities on a blank map, compared maps, and posed questions to firefighters, using e-mail.

In the study "Signs of fall," first and second graders searched for signs of fall in and around the school, sharing this information by posting it on a bulletin board.



3. What our center should do to serve as a regional network base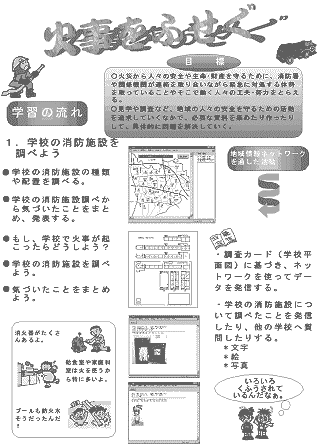 Figure 2. Study material for "Fire Prevention"
We believe we can provide the following things to serve as a regional network base.
Provide information about the community
You can use the Internet to collect global information, but not much in the way of local information. Our education center should provide important community information.

Our center has established an image database for children. About 600 images are available on our home page, including nature photographs in Amagasaki (science), pictures of public facilities in Amagasaki, and the retail block near the station (social studies), and pictures concerning the history of Amagasaki. To avoid copyright infringements, secondary use of this information is limited to schools in the city, although it can also be accessed from outside the city.
Using a network in a class is relatively new, and teachers have problems in creating concrete lesson plans while incorporating their use. For this reason, the education center should provide examples for teachers. School curriculums and schedules need to correspond for successful completion of joint study.
Environment for network use
Schools can access the Internet in one of two ways:

Type A: The education center acts as a server, through with schools access the Internet. This makes filtering unsuitable information easy, but the center must manage school home pages.

Type B: Each school has a contract with a provider for Internet access. In this case, both schools and the education center have fewer responsibilities. But it's also more difficult to filter unsuitable information and to standardize inter-school activities, since each school operates its own network.

Our center chose type A. It's been working well in our experimental networking system, because few schools are connected. Based on what we've learned so far, we need to find solutions to the problems that will most likely crop up when every school is connected to the Internet, and our networking system is operating fulltime.



| | |
| --- | --- |
| | |
| Figure 3. Type A | Figure 4. Type B |




4. Problems and goals
We researched the establishment of inter-school networks in social studies and in life science classes, using the School Information Communication Network. We saw the following problems and set the following goals:
Establish an environment for networking system use

An inter-school network cannot function until access is provided to every school. Schools can currently access only intranets. Use of a networking system would in all likelihood increase, given direct access the Internet to obtain educational information and to communicate with wider group.
Clarify who or which institution is in charge when schools collaborate on a joint study

When conducting a joint study, both schedule and contents must be agreed upon by all schools involved. This was relatively easy in our project, because the number of participating schools was small. It will be more difficult if the number of participating schools increases. The education center will assume a larger role in managing the project and the project schedule. In addition, the education center must train teachers in charge of network-related activities at the schools.
Establish a cooperative relationship with experts and various institutions

During our joint study project, students were taught by experts and learned what a fireman does from real firemen, through e-mail. Their study motivation was significantly higher, because their learning experience was much more personal, compared to learning from an ordinary textbook.



5. Conclusion
The education center needs to establish an environment for network use, create a comprehensive curriculum for all subjects and study activities, and help smooth the collaborative process between schools, experts, and institutions. The center should also research effective ways to use networks for study, and train teachers so they are able to use networks more efficiently.
---

Conference to introduce results from the 100-School Networking Project (Phase II)